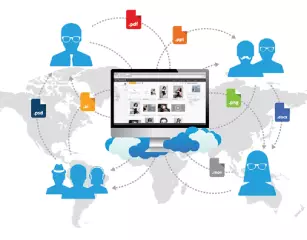 Whether you are looking for a large E-Commerce website or a Bespoke Brochure Website, our team use advanced content management systems to suit all needs. Using a WYSIWYG (What You See Is What You Get) editor for your page content, you get complete control over the page structure.

Our content management systems allow you to easily update your website without the need for any technical knowledge, from any computer with internet access and without installing any software.

You can update the page content, change or upload new images, add interactive content such as video and upload documents for your visitors as well as choose bespoke 'calls to action' to drop into individual pages. For our E-Commerce web development clients, we build and develop shop management systems to take your business forward. This gives you the make changes but retains other core content management and shop administration functions.

Whilst our own core content management systems will suit many of our clients, we know that one size doesn't always fit all. That's why, as well as using our own powerful content management systems, we are also an open source content management agency and pride ourselves on being experts with many platforms.

Our development team are able to code your CMS in any language whether .NET or PHP. This allows us to provide robust and flexible systems, future-proofing your website and your business.

Being fluent in any coding language allows us to work on any content management system or web development project whether customising our own in house systems or off the shelf systems including Umbraco, WordPress and Magento.
Umbraco
The Umbraco platform is just one example of how we can offer an industry-leading solution for your website. If you are looking for a future proof platform with unrivalled functionality and complete flexibility using our in-house .Net development team, let us talk to you about Umbraco.

Since its introduction in 2004, Umbraco has developed into the platform of choice for some of the world's leading brands, take your pick from over 250,000 sites - Sony, Sandisk, Microsoft and Ford have all counted themselves in.
WordPress
WordPress has been a stable platform for hosting websites and blogs for over 12 years, proving its worth as a versatile CMS. It is an open source platform, which means that there are a community of people constantly updating it by developing themes, plugins and widgets to fully customise your website.

Reported to have 60 million people using WordPress worldwide, part of the popularity is the ease of use. This comes in handy when our developers have finished with a website since a client can update it long after the original site has been completed.
Magento
Owned by eBay and claiming to be the number one eCommerce site in the world, Magento is particularly beneficial when selling products online. It is a flexible open-source platform with hundreds of extensions to customise how you would like to sell products. It is a cost-effective technology platform that allows you to grow your business quickly and easily, without any hassle. We have always recommended Magento as a functional platform and have had nothing but good feedback from our clients.
Our web development team build, design and support all our content management systems entirely in house and do not outsource any of the production processes. This means any aspect of the content management system can easily be adapted to suit your needs. We can give you as much or as little flexibility as you need.
Contacting our team
Give our team a call on 0207 237 3388, option 2, or leave your details by clicking here and we'll be in touch to discuss how we can help you.