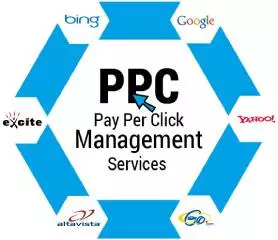 Pay Per Click (PPC) is an advertising service by search engines for enterprises wanting to display ads on search engines and its advertising network. The program enables you to set a budget for advertising and only pay when people click the ads.

The ad service is largely focused on keywords. Enterprises that use PPC can create relevant adverts using keywords that people who search the web.
More information regarding PPC
At Tech ICS, our colleagues have gone through extensive training. We benefit from direct access to search engines panels which provide us with insights and trends which we use to develop our Pay-Per-Click service.
Our team of experts have years of experience with PPC, SEO, landing page optimization, and lead quality analysis. We've been helping enterprises like yours launch and optimize their search marketing campaigns since 2006. We thrive in challenging environments, dive deep into the data to come up with unique opportunities, and generally just love the process of creating amazing results for our clients.
Contact us
Give our team a call on 0207 237 3388, or leave your details by clicking here and we'll be in touch to discuss how we can help you.