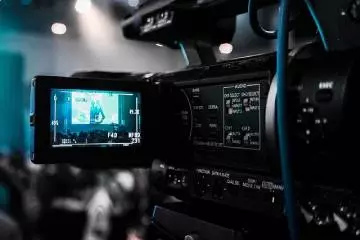 We deliver effective video production & campaign strategies through tactical insight, a relentless pursuit of outstanding creativity and the use of the latest technologies. We plan effective campaigns and produce effective video productions for marketing purposes.

Put simply we harness the power of video, and the strategy behind it, to make a huge difference to your business. Our experienced team take complex marketing messages and turn them into clear, concise and impactful videos.

Our multi-award-winning and diversely skilled team of creatives and marketers have expertise in planning, strategy, filming, video editing, timelapse, corporate video, motion graphics, 3D animation and video seeding.
Content marketing and video
Television has become such an integral part of our lives, people can now easily access videos on the move by using their phones, tablets and computers. Moving images are subsequently a powerful and effective way to communicate your message directly to your target market.

With content marketing fast becoming the foundation of marketing strategies going forward, what better time to consider the many videos that could be created for your business. We will work with you to come up with creative and engaging ideas to suit your audience, whatever your industry sector.
New product launch
Why not take advantage of accessibility through portable devices by creating a video to enhance your product launch, that can be seen anywhere at any time. It could be used as a welcome to customers on your website, as a backdrop at an exhibition, to deliver year-end reports to investors, or even educate staff about new or correct procedures.
Contacting our team
Give our team a call on 0207 237 3388, or leave your details by clicking here and we'll be in touch to discuss how we can help you.