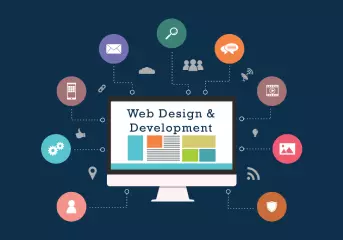 Bran

ding
Appearance is everything regardless of the size of your company or industry sector, your business needs to have an individual visual identity and character. Your brand and its values may be clear to you, but are they clear to your employees? Or more importantly, are they clear to your current and potential customers?
If you are not communicating your brand clearly to your customers how can you expect them to understand who you are and what you can offer, why they should spend their time and money with you, or what makes you different from the competition? Even if you have a functioning website, it won't provide a positive or engaging experience for your customers if it isn't designed properly.
Your website
At Tech ICS we will work with you, creating a site that is both dynamic and is up to date. A final result in brief, is to ensure your site,
Provides a clear outline on the products or services.

Insight on the model on how a transaction works.

How a potential customer is supported during the life cycle of a purchase.
Understanding your audience
Whether you're looking for people to purchase online, pick up the phone or visit you in-store, our office will work backwards from your objectives to get you in front of your audience. We do our research to find out anything and everything about your customers, your products and your brand to make sure we build a full digital strategy that works for you. From there, we shape a clear, concise plan that'll get your business the best chance of making an impact online – and so you always know what we're doing for you.
Tactics
Our toolbox of tactics includes proven techniques for making a difference online; including PR for brands, competitions with bloggers, copywriting, interactive projects and every facet of content marketing, along with promotion through social media and outreach.
Feedback
Feedback is something we really do listen to. Everything proposed in your strategy is planned to be measurable; so you know the real value of the work done. We'll help advise and even implement tracking codes, conversion codes and more thanks to our great team of developers.
Really our goal is your goal: a comprehensive digital strategy that brings more customers, more enquiries and – ultimately – more revenue.
Contacting our team
Give our team a call on 0207 237 3388, option 2, or leave your details by clicking here and we'll be in touch to discuss how we can help you.