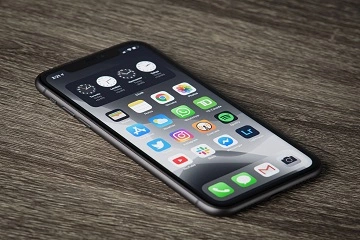 With a continuation of change, whether it is new trends or an innovative language to maintain access on a competitive field, we are always on the move. Tech ICS works with start ups and corporates managing website designs as well as re-designs, integration and hosting. Give us an opportunity to work with you.
The process of our development works as follows:
Your requirements
The site needs to framework your institution, this is the most integral part of our process. Here our team aims to understand exactly what you are seeking, this covers the end goal of the site, whether it will be information based for viewers or a client portal.
In addition, we will take your images, colour scheme and the style you would like to incorporate.
For your information, the Tech Team will provide feedback on other improvements and how competitors are working ensuring we can collaborate all our brainstorming and create a site that works.
Design
Once we have sufficient information, our team will then sketch up a prospective look of the site, here we will take on board whether we are on the right application and build from there.
The UX Design will be integral, during the design stage we will incorporate the required colours and font and draw up the style sheet in accordance to our conversations.
Coding languages
Achieved stable understanding of various web frameworks and tools. Extensive experience in WordPress/Joomla/open source projects.

Django, pyhton, HTML, CSS, XML, JavaScript and GWT.

PHP with Laravel, CodeIgniter and Zend Framework.

Angular.JS with Bootstrap.

GAE, Amazon EC2, S3.

SQL, PL/SQL, MySQL, PostgreSQL, MS SQL, Interbase, Firebird.

JQuery.

Ajax.

JavaScript.

HTML5.

CSS3.
These are a few coding languages used by our developers and we will continue to update them.
Development
During the process of the project development, our backend team will continue to work on the required functionality of the site and ensure the admin panel enables real time changes once live.
Testing
Certifying the site works before it goes live is key. This is the process where our Quality Assurance Technician will conduct a thorough check of all the coding, errors and most importantly use the site as a potential viewer, testing each and every function.
After this process, the site will be ready to go live.
Support and maintenance
Our team will manage the site by hosting on our dedicated servers and providing continued support where required.
Pricing & timeline
This is dependent on the project size; our calculations are based on the number of hours required to develop in which case we will provide an estimation on timeline.
On average a project will take an average of 8 weeks to develop. Speak to one of our Team Members on 0207 237 3388, or email us on info@techics.com.